Weeds' Analogy:
From Industrial Debris
to Data Urbanism

by Kwan Q Li and Joel Austin Cunningham
Hong Kong has gone through different phases to reach its current status as a global financial hub; its economy took flight in the sixties under rapid industrialization with the aid of cheap and abundant immigrant labor from mainland China. The metropolis then matured into a service and financial node in the late nineties, leaving many factory buildings idle amongst an increasing stock of skyscrapers. Today, around 1,400 dusted industrial buildings in Hong Kong face an uncertain destiny. Since the 2009-10 Policy Address of the regional government, different revitalisation strategies have been tabled to meet evolving social and economic needs – one of which utilizes these buildings to uncannily serve our virtual rather than physical needs.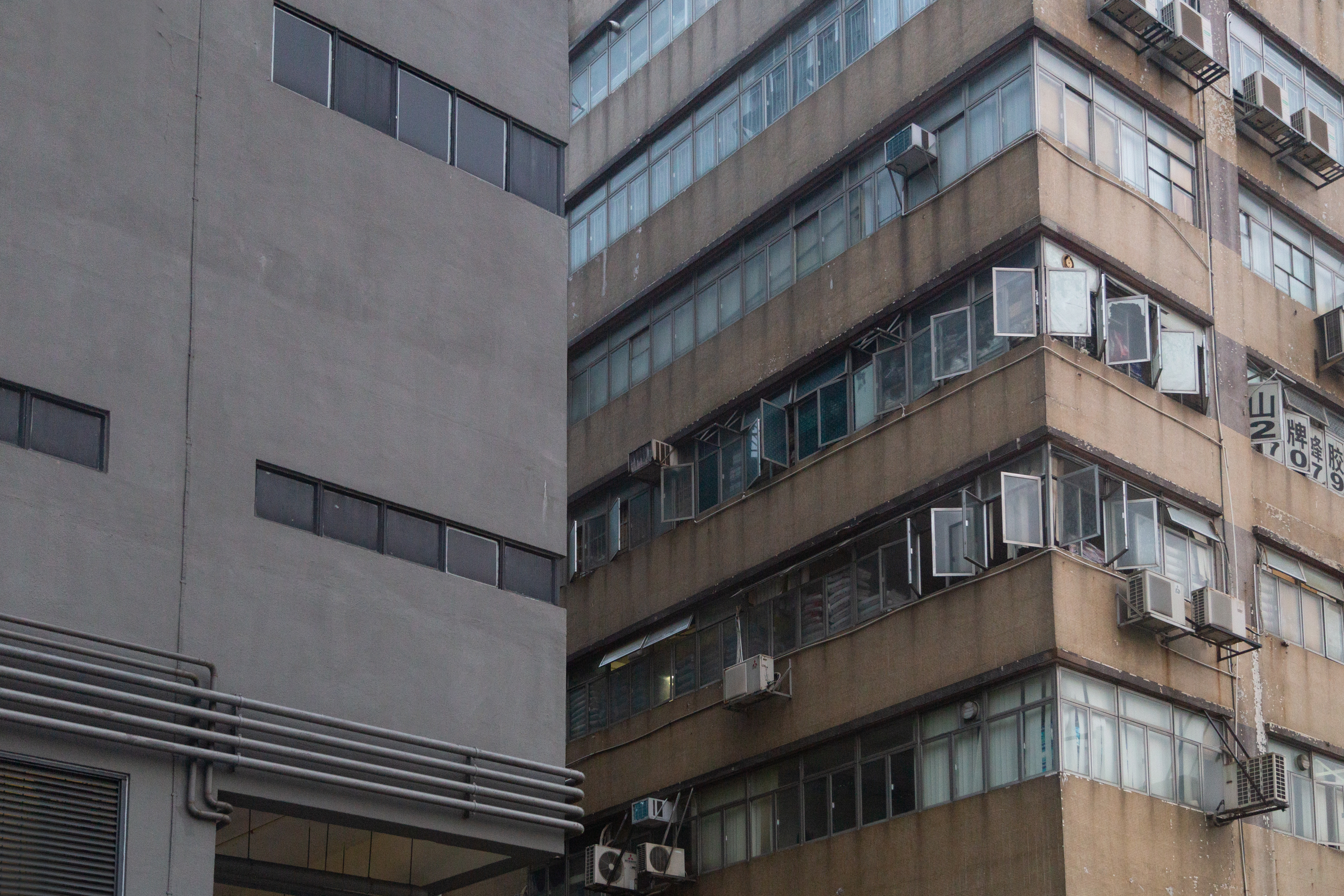 1. Kowloon Bay Legan Data Center, Hong Kong, C-type photography, 2019 | Kwan Q Li and Joel Austin Cunningham


Hong Kong, a microcosm of intense urban density, is one of many cities at the forefront of a new wave of data centre construction. Fueled by an explosion of data production and the emergence of edge computing, the territory is currently witnessing the materialisation of new architectural typologies that challenge preconceived notions of digital and bodily distinction. Due to the city's spatial politics, these facilities have no choice but to exist in close proximity to existing residents and have started to inhabit obsolete buildings previously occupied by human bodies.
2. Where are the humans?, Drawing, 2021 | Kwan Q Li and Joel Austin Cunningham


While a future duality of human and post-human urban environments can quite feasibly be conceived, here we consider convolution. That being, how the territorial hinterlands are implicated in a process in which the places we call home are becoming a synthesis of human/post-human urbanity. When much needed spaces of residence and work are being dismissed to facilitate an occupation of server racks, one questions the rationales of urban planning.
3. Transformation of an industrial building into a data centre, Hong Kong, C-Print Photography, Hong Kong, 2019 | Kwan Q Li and Joel Austin Cunningham


The accompanying link speculates that in the post-human future, our urban space will be retrofitted to serve our digital rather than physical demands, displacing humans to become urban weeds in a new hybrid urban fabric. What, then, can we learn from the resilience and vibrancy of humble greenery?
(Read more about the project here)


CONTRIBUTORS


Project funders: Hong Kong Design Trust; Councils for the Arts at MIT
Exhibition: Hong Kong Curatorial Team of the 17th Venice Biennale International Architecture
Website design: Foreign Objects
Field research: MIT Information Systems & Technology

REFERENCES


Development Bureau, HKSAR Government. 'Progress of Revitalisation of Industrial Buildings'. Legislative Council Panel on Development, 28 September 2021. LC Paper No. CB(1)1347/20-21(04), [
link↩]
Office of the Government Chief Information Officer, HKSAR Government. 'Measures to Facilitate the Development of Data Centres'. Legislative Council Brief, March 2016, [
link↩]